Okay, so I am not technically a mogul… just yet! But I'm working on amassing a steady stream of monthly retirement income and personal wealth through real estate holdings. I do it one home at a time and I feel VERY confident doing it in the unique, tenant-rich and prime real estate market of Hampton Roads Virginia. I'll tell you why that is and how it all began.
tty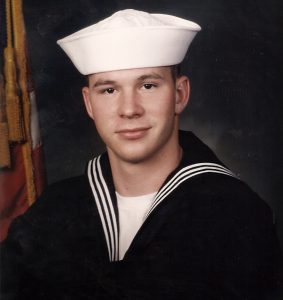 I first moved to Norfolk in 1995. I was a young bride of 18 and as green as the central Florida landscape where I had spent my entire life.
To be exact, back in 1995, I married my high school sweetheart who was a fresh new E-1 United States Navy Seaman Recruit about to be a Boatswain's Mate. For this tale I will call him "Joe" because that is his name, actually.
asdfasdf
DDFSDF
sdfsd
We moved to Norfolk, all of our worldly belongings in my tiny Honda. Oh it was the "salad days." Between scraping the sides of the USS Merrimack and "cranking" in the galley, I didn't see much of Joe the 1st year or much of the next 26.
I kept plenty busy though, because I already had a baby on my hip. (I may have made some ill-considered decisions in high school.) So we started out with a few extra challenges, but it all worked out wonderfully. Truly I wouldn't change a thing.
People actually vacation in Virginia Beach, a lot!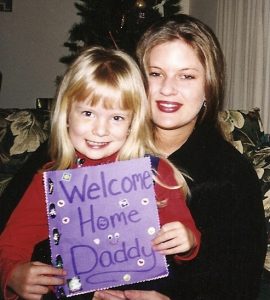 One of the first things this Florida girl learned about Virginia Beach was that people actually vacation here – a lot. Being a bumpkin from Tampa, I thought that was pretty strange at the time, but as it turns out, you can find a lot of weekly and seasonal rentals here – a whole market of real estate possibilities to consider.
After living in Norfolk for a few years, we moved to Jacksonville, Florida, in '99. I got my first job in property management that year. Joe was stationed in and around that area for the next 10 years and he achieved the rank of BMC (Chief Petty Officer) in record time.
I've never seen anyone prouder of an accomplishment than Joe was of being a Chief Boatswain's Mate. We also popped out our second daughter and so there were now four of us.
You can't check your mail without tripping over a sailor or 2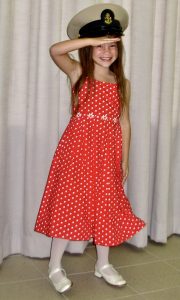 By 2009, Joe was a Limited Duty Officer. I'm still not 100% sure of what exactly that means, but the bump in pay came in handy. I was now married to a shiny new Navy Ensign and about to move back to Hampton Roads…again.
Moving back to Hampton Roads is common for Navy folk. Norfolk Naval Station is the largest Naval base in world, supporting 75 ships and 134 aircraft.
In the Hampton Roads area, there are 18 military installations (2 joint bases) and a HUGE community of military members from all over the world operating and coordinating with our troops and NATO forces. 125,000 active duty, reserve and civilian personnel, 135,000 military dependents and 230,000 veterans.
That's A LOT of potential renters with good incomes and very often with good credit standing and rental references as well.
What I learned over the next few years changed my life
I wasn't wild about relocating again, but as orders, Virginia Beach and the surrounding areas are a great place to live and raise kids. The schools are highly rated, and specifically Chesapeake and Virginia Beach rank among the best run cities in America.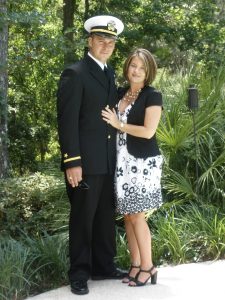 There is low crime historically and a lot of community pride here. Most importantly, military families have a lot of support from other military and even locals – most of whom are there because of someone serving in the military now or in the past.
I always joke that you can't check your mail here without tripping over a Sailor or two, so it's my kind of place.
When we moved back, I had property management experience and after first working for the absolute worst property managers in the area, I got lucky and got a job working for the best property management team in town. They were growing fast! I may be biased, but it is also true. What I learned over the next few years changed my life.
sdfgsdfgsd
I had always worked in multi-family rentals until 2012, but when I started working for Stephanie Clark Property Management, I realized quickly that regular homeowners (mostly military families) in this area were quite accustomed to leasing their homes year-after-year to NATO families and others, getting premium rents in record time and many times with multi-year leases, while they satisfied their own military obligations out of state or overseas. Many military homeowners get sent back to this area and are able to move back into their own homes again.
Up until this time, I had only worked for huge management companies contracted by millionaire owner-investors. Now I was working for regular folks, mostly military families just like us – and I liked it better. It was harder but better, and I have to say, it's definitely more personal for me.
"People that make money in real estate are the ones that hang onto it" Stephanie Clark
When you buy a home with a VA, conventional or FHA loan because you will live in it, you get historically low interest rates. When you buy a home that you won't be living in, expect rates to be doubled as banks consider them riskier. So anytime you can keep a home with a low interest rate in place, you probably should. Keep it as long as you can. Stephanie Clark (my boss) is the smartest person in real estate (that I know) and she always tells me "people who make money in real estate are those who hang onto it."
I could pay for both kids to go to college with one GI Bill
When my oldest daughter graduated high school, we gifted her with Joe's Post-911 GI Bill, which included a housing stipend. The first year we rented her an apartment while she attended ODU, but I realized quickly that if I was shrewd and found the right home to buy, I could get both of my girls a college education out of one GI Bill.
Public Service Announcement – When you have a baby at 18, you don't get to go to college typically; you get to go to work. So getting my kids through college meant a lot to me.
By applying the GI Bill housing stipend to a mortgage on a home we owned, we were building equity AKA wealth in real estate. The mortgage payment was less than rent anyway, which left more to invest! Once I took the plunge on one property, I wanted to do it again. So I DID!
BIG SECRET HERE – There are key school zones and communities in Hampton Roads that attract long-term leases from NATO and military members, but additionally I noticed that there really wasn't an area here that didn't rent pretty easily to well-qualified tenants of all kinds. Remember those 18 military installations I mentioned? Tens of thousands of people working at them are only here for a few years and new ones arrive every day. LITERALLY, every single day. Catching on yet? There are always plenty of great tenants to choose from here if you have a well-maintained home. In fact, there are approximately 1.7 million residents here. That is a HUGE tenant pool.
By building equity in our investment home, we could send my other daughter to college by using my knowledge of the local real estate market. As of 2021 I have 2 more rental properties in Virginia Beach through an LLC. (Flip Chicks LLC to be exact, along with a trusted and like-minded gal pal). By splitting costs, we have built tens of thousands of dollars in real estate equity in a relatively short period of time.
What is so great about Great Neck? Hint, it seems to be school zones mostly
In 2020, I was able to invest in my 1st rental property in Great Neck, in the Cox High School district, which is the most sought after school in the area by military members, NATO troops, and other foreign militaries. Oh, and regular folks, humans, civilians as we call them.
See, most of them are only here for a few years, so they don't want to buy and don't usually have traditional credit scores, so they need good rental options. I had been looking at Great Neck as the Holy Grail for rentals, and now I had one!
What's so great about Great Neck? I wasn't sure aside from the school zones, which ALWAYS attract NATO members – ALWAYS. Homes in certain school zones tend to result in multi-year leases and highly qualified tenants every year. Long leases with solid tenants are precisely how savvy investors build equity in rental properties.
I went to our sales team to find out what Great Neck has to offer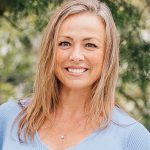 Jean Johnson (also a military spouse) has 2 homes in Great Neck. Our team manages them when they travel.
Jean Says "What I love about living in Great Neck is the sense of community. With school age kids, we chose to live there partly because of the school ratings (which have proven to be true…we love our schools). What we didn't expect was to find other families that have truly become partners in this crazy parenting life. We are all "in it together." There are tons of kids in our Great Neck neighborhood, and they pop by all the time. My heart swells with joy when they knock and ask if our sons can come out to play. When the parents get together, we talk about any challenges that we are facing. It is awesome to know that we aren't going it alone! When kids grow up, people stay here because they've formed such strong bonds over the years. I see them going on walks together and imagine they are chatting about their kids in college (or after) and how it feels to be empty nesting and retiring. Also it's just plain pretty! I love our tree-lined streets."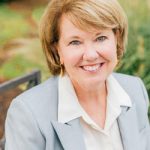 My buddy Donna Duvall has lived in Great Neck for years. Fun fact – Donna helped me buy my first investment home.
Donna tells me, "I love the community spirit of Great Neck. When you go to the store you always run into someone you know. It has a small-town feel. My neighborhood is great for walking and riding bikes and everyone is so friendly. And we are so convenient to everything! We are central to the beach and bay, and the grocery stores are so close. It's a great place to live!"
asdfsdf
I'm a firm believer that military spouses should have investment/retirement plans of their own and save for their future as early as possible. It's very easy for years to slip by as you follow your spouse around the world, starting over again and again. New jobs, friends, homes, adjusting children and other challenges take priority over looking out for yourself. Couple that with regular employment changes leaves us at a serious disadvantage as far as long-term career accelerations, benefits, opportunities, and pay raises are concerned.
Being a military spouse comes with some personal disadvantages
Recent studies indicate a much higher umployment rate for military spouses compared to civilians.
Many employers avoid hiring military spouses because they know they are unlikely to live in the area for long. I have experienced this issue firsthand.
Frequent moves lessen employment opportunities and result in a constant "starting over" with each job. Imagine having to prove yourself over and over again every few years to a new employer.
Many military spouses are not employed by choice, but many times those decisions are driven by the demands on them because of the military lifestyle. Everyone in a military family sacrifices in their way.

Many feel that deployments impede successful employment and frustrate employers.
Inadequate daycare options and lack of familial support. Military families rarely live near family.
Many spouses work part-time only because working full time is not possible to handle the things that come up daily because everything falls to you. That discounted pay affects current income and retirement investing which may be difficult on a lower salary but also because part-time employees don't always full-time benefits, like employee-matching.
Some professional licenses are not transferrable to the area the military has chosen to move you.
dfgsdfg
While my husband has been promoted regularly for 26 years and enjoys the financial opportunities afforded by his being a career Sailor, I wanted to make sure I had something for me.
As a military spouse, you have to be strong for everyone else, and I want my daughters to see me investing in and caring for myself. Would you believe last year my youngest married herself a Navy Sailor? So hopefully I've shown her a few things about life by my example!
dsfgsdf
BONUS – My kids will inherit my properties one day and so I will also leave wealth behind that sustains them. I can literally continue caring for my girls after I'm gone.
That's what I know and now you do too! To find out about more about buying homes in Great Neck and the surrounding Hampton Roads area, click on Jean or Donna's pics above to experience stellar service.
To talk about rental possibilities and how to get started, call Mary! (757)481-0441! I love answering Hampton Roads real estate questions. Mary K. @ Stephanie Clark Property Management
Tags: Great Neck, Hampton Roads, Investing, Kenworthy, Military, NATO, Navy, Property Management, Real Estate, Rentals, Spouse, Virginia Beach