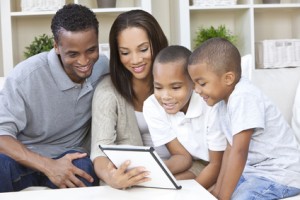 Stephanie Clark Property Management has been delivering outstanding service to homeowners, investors and tenants in Virginia Beach, Chesapeake and Norfolk since 1995. Whether you own a home that you are not able to sell or you already have investment property but are not satisfied with your current property management company, we can help!
The Benefits of Hiring a Professional
Learn more about the benefits of hiring a professional property manager to manage your home or property. Benefits include:
Save time and stress
No more guessing at market value or how to prepare for the market and tenants
Expert marketing advertisements and professional photography
No more evening and weekend calls
No more showing your own home
We have your lease already typed and ready to use
You don't have to guess at tenant qualifications and credit reports
They know what lease addendums protect your home & systems best
We've got accounts to store your tenant's deposits securely
No more collecting rent yourself or tracking down late payments
We are ready to handle any lease violations with appropriate measures
We inspect your home for you and send you reports with lots of photos
Emergency calls are taken for you, 24 hours a day
Trusted guidance on insurance claims & property damage & restoration
Vetted, trusted & insured service providers on tap for repairs & estimates
Appropriate service of legal notices & eviction filing if needed
We stay up-to-date on the VRLTA & updates to landlord/tenant laws
We've got your move-out inspections covered, including any repairs and payment processing
Full-service accounting of your rent, deposits and payments to contractors
Basically, you don't have to worry about your property or be shocked by its condition when you hire a professional property manager. Property managers are dedicated to selecting quality tenants and keeping your investment in good repair with minimal expense to you. It's our business to help your real estate investments succeed. And, not to mention, your management fees are usually tax deductible!
Considering managing your property yourself?
Are you familiar with all of the landlord/tenant laws for your city, state, and federal government?
Are you aware of rental values, vacancy factors, and average time on the market in your area?
Do you have a rental application and consistent screening policies that meet all of your legal obligations?
Do you feel like you need help preparing your home for tenants but don't know where to begin with updating, repairs and home staging?
Are you up-to-date on fair housing laws and the VRLTA?
Do you have the time to perform thorough move-in/move-out and regular occupied inspections?
Do you personally know reputable handymen, plumbers, electricians, roofers, chimney cleaners, painters, HVAC contractors and appliances repairmen who are licensed, insured, affordable and reliable?
Can you effectively confront and negotiate with the tenant and enforce the terms of your rental agreement? Is your lease even appropriate for the state you are renting in?
Do you have the ability to recover NSF checks, evict tenants, and collect bad debts? A Professional Property Manager Does!
Why Hire Stephanie Clark Property Management?
Her long history of providing expert service to homeowners
Her experienced team of professionals working together for YOU
Her track record of high quality tenants and low evictions
Her in-office systems that just keep improving
Her policies and procedures for landlords and tenants
Her knowledge of current landlord/tenant laws
Her attention to detail and her organizational skills
Her understanding of the local rental market in Hampton Roads
Her state-of-the-art property management software
Her analytical mind and pricing recommendations
Her marketing and home staging ideas
Her caring attitude and friendly nature
Her smooth transitions from rentals to sales when the time comes
Her association with the National Association of Residential Property Managers
Learn more about our code of ethics and standards of professionalism.

National Association of Residential Property Managers (NARPM) is a professional organization that promotes education, designations, and networking as a resource to empower its members with knowledge and skill.
A NARPM member honors and subscribes to a Code of Ethics and Standards of Professionalism. The result is high quality service for you and your tenant.
NARPM has over 1800 members nationwide. Local chapters offer educational programs and guest speaker luncheons where property managers can grow in their knowledge and improve their service to homeowners and tenants. Of course, Stephanie Clark is a member of the local Hampton Roads chapter. Visit the NARPM website at www.NARPM.org for more information.
Where Can Our Rental Properties Be Found?
Stephanie Clark Property Management manages over 250 single family homes, townhouses and condos in Virginia Beach, Norfolk, Chesapeake and now a few in Portsmouth as well.  Most of our business is obtained through referrals from our satisfied clients and customers.  Perhaps we are already managing a home or two in your neighborhood?  We would welcome the opportunity to work with you and manage your investment property portfolio. Whether you own one rental home or fifty, you will be thrilled with the service you receive from Stephanie Clark Property Management!