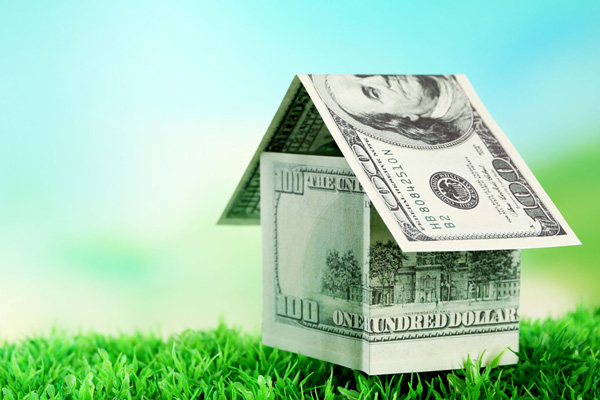 Because you GOTTA rent your home
Many of our clients are in the land-lording business because they have to be, not because they desire to be.  They are not typically like my investors-type clients who plan and save for out-of-pocket costs like expenses for marketing the home for rent, repairs, preventative maintenance and of course regular updating to stay competitive when marketed.  
Owners don't always consider the long-term investment losses that can result from everyday decisions.  Even getting owners to make regular reductions to their asking price when a home isn't renting, can be harder than dieting at Christmas time! 
Price reductions are key to getting a home rented – even small reductions help 
Many owners struggle with reducing their asking price, even when faced with dismal interest.  Every week, we report to our owners how their marketing plan is going both digitally and the feedback from any showings. 
Owners can be stubborn when their home fails to attract interest at the advertised rate – AKA their "desired" price.   We market homes prior to vacancy, but once a home is vacant, owners holding out for a specific price results in a daily loss that adds up very quickly.  
Experiencing vacancy loss can be a daunting prospect, but it's even more frightening when you calculate it by the day!!  Keep reading!  
What if the rent doesn't cover your monthly expenses?
Some landlords can't fathom accepting a rental price that doesn't meet exceed their mortgage payment and other monthly costs like insurance, HOA/COA dues, repair costs and of course, the services of a property manager – EVEN an awesome one.  All owners want their rent achieved to cover all of their expenses which doesn't always equal what the housing market will allow on any given year.     
Vacancy loss occurs every day that your home sits vacant/unrented 
Failing to reduce your monthly asking price to procure a tenant more quickly can add up to a much greater YEARLY loss for owners.  A home priced at $2,000 a month loses approximately $66 a day.  This does not include advertising costs, lawn maintenance and utilities.  That brings your loss up to about $76 per day.  WOWZERS!  Check this chart out:   Vacancy Loss Charted
Price changes create a stir, increase interest and freshen up search engines 
We encourage our owners to lower pricing at least $25 a week to increase interest, refresh listings and hopefully procure more interested parties to go visit the home and hopefully fall in love with it. 
There is no guarantee, but by lowering the price, you will usually see that interest increases significantly!  Ideally you want to see several showings a week, at least. 
Remember your home is only worth what prospective tenants shopping at that moment are willing to pay for it, not what you "need" or "want" it to be.  Markets fluctuate from year to year.     
Do the math on vacancy loss
When owners are unable to decide how to move forward with a new marketing plan (AKA rent reductions) I find it helps to bring the DAILY loss to their attention.  Many people don't realize how quickly it adds up until they see it in black and white.  In addition to losing money by not having a renter, homes that sit vacant can develop maintenance issues which also cost $$$.  It's better to have a well-qualified tenant that pays slightly less rent than you were hoping for than to have a vacant home. 
Even though your loss may be tax deductible, savvy owners lower price regularly to snag a good tenant and prevent it.  Invest your tax deductions elsewhere, like on preventative maintenance or updating your home.  Those things ADD value as well, unlike vacancy loss which adds no value at all to your home. 
That's all I have today, now think it over and drop that price a bit so we can get a well-qualified tenant in your home!   
Mary – PROperty Manager for Stephanie Clark Property Management